ELITEMU - GENERAL INFORMATION
Welcome to EliteMU Online - we are NEW and BIG Private MU Online Server, which is based on Premium IGCN MU Online Server files. The feeling here in this project is completely opposite from other servers. Game with astonishing entertainment. EliteMU Online is with well-considered gameplay and made to deliver best quality and stability.
We wont tell you that our MU Online server is best or there is no bugs at all, but we give you a chance to see that our mu online server is Unique with our Hard Economy System, Nice Leveling Road, Interesting Gameplay and Well-Configured Server, which is made by Developers with more than 7 year experience.
In future we plan to have 3 servers in total - LOW rate, MEDIUM rate and HIGH rate servers.

ELITEMU - GAMEPLAY INFORMATION
EliteMU is made for people who likes Original Features, no costumes etc. Working all latest Events - Doppelganger, Imperial Guardian, original rewards and Bosses. In Chaos Castle, Blood Castle and Devil Square, you receive different rewards in default events.
To make gameplay more Unique, we decided to make some secret spots, where leveling will be little easier or safer. There is no spots like in ussual servers, we have worked with each map, added more monsters in all maps, without usual spots. Arena is available - we decided to keep arena, but leveling there wont be so easy like other maps.

ELITEMU - EVENTS & FEATURES
We have remade a lot of in-game features to make game more interesting. Interesting Lucky Coin System. Jewels, Zen and other features like Goblin Points, Items + Zen have a high value in-game ! Also features like Gold Coins, W Coins (C) for in-game Cash Shop 'X' can be only collected by players themselves. 
The fastest way to level-up is by leveling up in party, because of extra EXP Bonus. No OP Items, VERY Limited Webshop, VERY Limited Cash Shop 'X', Great GR and Event rewards, Nice level roading - Fair Play for everyone. 

ELITEMU - CHANGELOG (UPDATES & CHANGES)
We are proud that in our servers dont have such a bugs (like evil spirit agility bug, hp bug or dark side skill). In our server Evil Spirit works on 32k agility, show full HP and Dark Side - works perfect. Im sure, you will like our server gameplay and the way how we made it. Just come and try it - Join Us !


ELITEMU - COMMUNITY LINKS
* Website: www.elitemu.net
* Registration: www.elitemu.net/registration
* Downloads: www.elitemu.net/downloads
* Community Forum: www.forum.elitemu.net

ELITEMU - EXTRA INFORMATION
- Characters & Formulas: HERE
- Class PvM Damage: HERE
- Class PvP Damage: HERE
- Off-Leveling: HERE
- Auto Party System: HERE
- Party Bonus: HERE
- Skill Drop List: HERE
- Expanded Inventory: HERE
- Gold Coins & Cashshop: HERE
- Goblin Points: HERE
- Lucky Coins System: HERE
- Boss Respawn & Rewards: HERE
- Event Times: HERE
- Event Rewards: HERE
ELITEMU - GAME SCREENSHOTS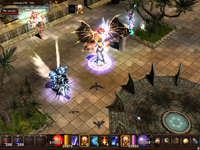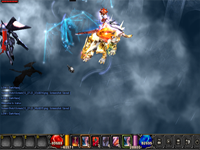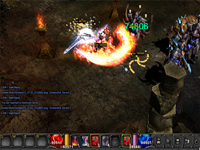 ELITEMU - WHY TO CHOOSE US ?
✔️ Responsible administration. Your opinion is important to us !
✔️ Premium IGCN server files. Enjoy the best possible quality !
✔️ Pretty unique configured server. You will not get bored here !
✔️ Monthly, weekly events. Get rewards from TOP Voter, BC, DS, CC or Castle Siege !
✔️ Protected against break-ins, DDOS and cheats! High stability Anti-Hack !
✔️ Everything is done by us. Each part of the game is professionally configured !
Lasītāju vērtējums:
(5 balsis)